Reviews | Write A Review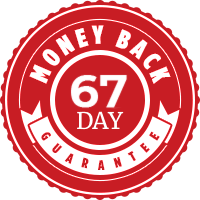 Try any of our products RISK FREE for 67 days and if they do not work for you, send back the empty containers and we will issue you a prompt, hassle-free refund ( find out how )
ClearPores Daily Herbal Supplement® helps you prevent acne before it begins. It's made with a series of herbals that disrupt the acne process from the inside-out. So instead of REACTING to acne, you might simply avoid it!
Helps Disrupt Acne Cycles From Starting
Helps Regulate Acne-Causing Hormones
Encourages Healthy Skin Appearance
Made With High-Quality Herbals
All-Natural Supplement
Select Your Package
(The more you buy, the more you save!)
You Get:
1 bottle of ClearPores Herbal Supplement!
You save $10.00!
Try the ProExtender® RISK FREE for 6 months and if it doesn't work for you, send it back and we will issue you a prompt, hassle-free refund.