Reviews | Write A Review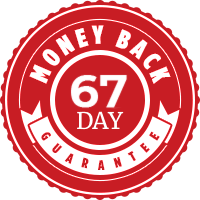 Try any of our products RISK FREE for 67 days and if they do not work for you, send back the empty containers and we will issue you a prompt, hassle-free refund ( find out how )
ClearPores Deep Facial Wash® can help you get rid of acne fast. It helps exfoliate dead skin cells, removes excess sebum and helps restore your skin's natural pH balance – all of which helps clear up existing breakouts and prevent flare-ups!
Clears Up Acne-Causing Bacteria
Sloughs Away Dead Skin Cells
Remove Excess Sebum
Reduces 'Shiny Skin'
Helps Reduce Blocked Pores and More
Select Your Package
(The more you buy, the more you save!)
You Save $10.00
You Get: 1 Tube of ClearPores Facial Wash.
Try the ProExtender® RISK FREE for 6 months and if it doesn't work for you, send it back and we will issue you a prompt, hassle-free refund.