Reviews | Write A Review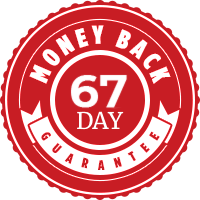 Try any of our products RISK FREE for 67 days and if they do not work for you, send back the empty containers and we will issue you a prompt, hassle-free refund ( find out how )
PrimeGENIX Testodren™ is made with a clinically tested U.S. patented compound shown to increase free testosterone 72.87% in men. Research shows higher testosterone helps improve energy levels, mood and health.
More Energy Throughout The Day
Better Focus, Mood & Concentration
Faster Muscle Growth
Greater Strength & Stamina
Achieve Weight Loss
Select Your Package
(The more you buy, the more you save!)
You Save
$10.00
You Get
1 Bottle of Testodren™
Upgrade To 3 Months Or More For Savings
Try the ProExtender® RISK FREE for 6 months and if it doesn't work for you, send it back and we will issue you a prompt, hassle-free refund.